🔌 Stunning stats from Norway
The market share of newly sold electric vehicles in Norway stands at a stunning 84%.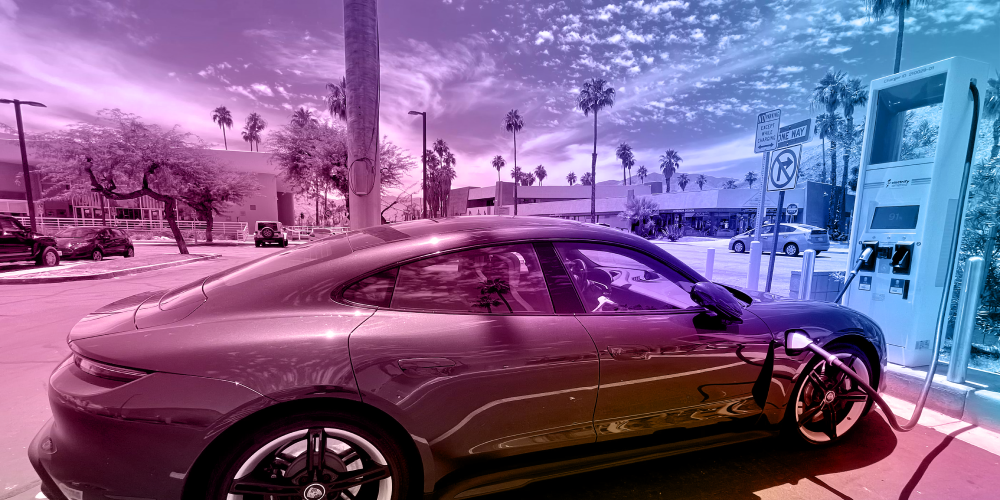 ---
Today's OneChart
Over the past few months, I have had the honor to work with one of the world's greatest thought leaders.
Azeem Azhar is a bestselling author, economist, and the brain behind the Exponential View (EV) online publication, which is read by more than 150k people each week.
If you don't know EV yet, you can subscribe right here. I won't be jealous if you want to share your inbox space with him, too.
Together, we took a closer look at the electrification of several industries, including the automobile industry.
And we have come across a compelling statistic.
According to the latest analysis, the market share of newly sold electric vehicles in Norway stands at a stunning 84%.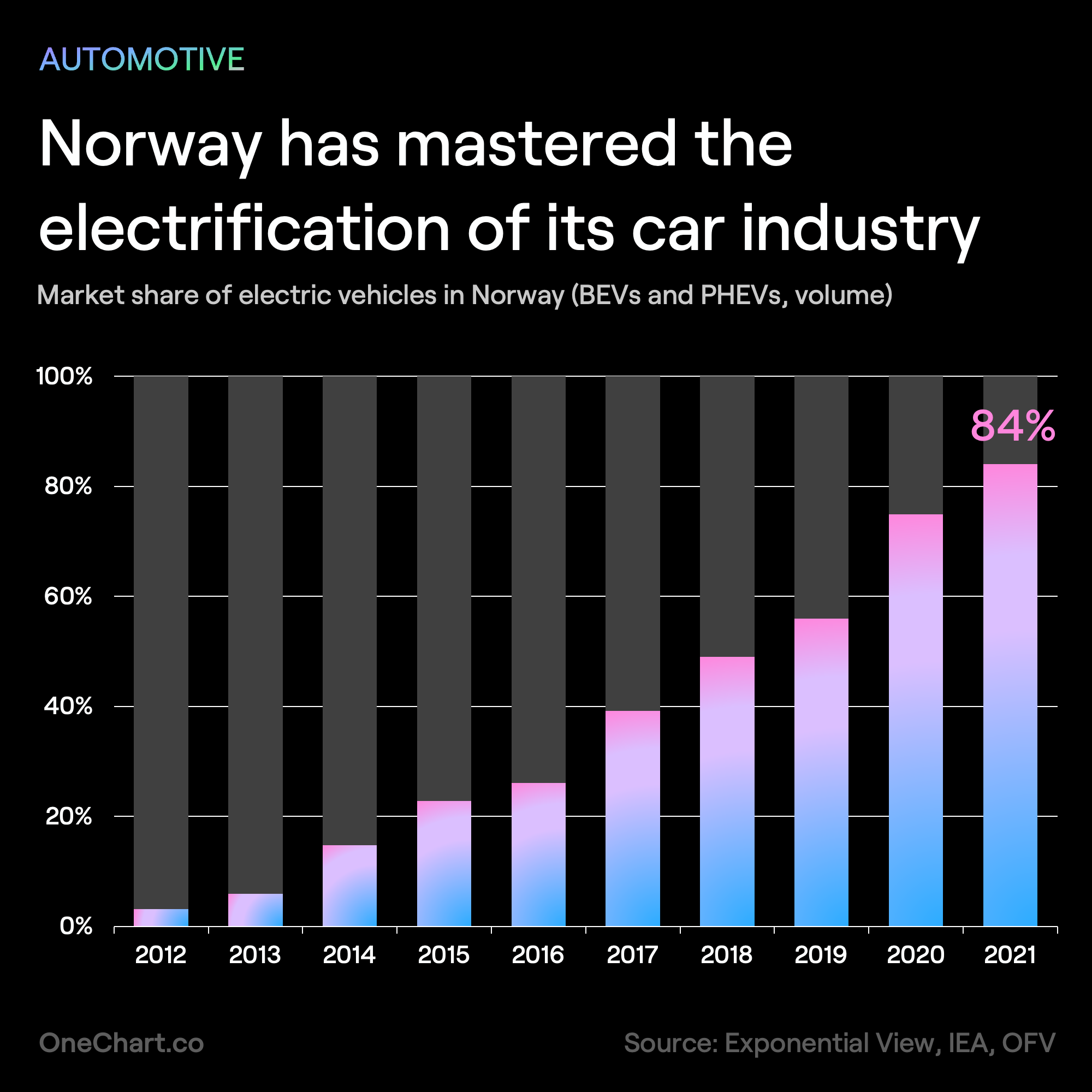 Why is this generation defining?
Norway showcases what will one day be a possibility for the entire world.
The Nordic nation has seen the sale of gas-powered cars nearly vanish altogether while the sale of electric cars has risen exponentially.
For those outside of Norway, such a reality appears decades away.
So, what exactly has caused this rapid shift?

Massive state subsidies, which, for instance, include a 0% sales tax for electric cars vs. 25% for their gas-fueled counterparts, have made the cost of e-models competitive in Norway.
Road privileges for electric cars, such as free parking and the permission to use carpool and bus lanes, have been a large part of this trend.
There are more than 16,000 charging stations in Norway,  providing nationwide coverage with the necessary infrastructure for frictionless electric car travel.
While skeptics argue that Norway is artificially distorting free-market dynamics by heavily taxing gas-powered cars, the counterargument is that doing so is a fair way to truly represent the environmental costs of conventional cars.
---