---
Over the past two years, most analysts argued that the pandemic would exponentially leapfrog tech adoption and e-commerce penetration.
This turned out to be accurate, especially in 2020 when the demand for videoconferencing, virtual work software, and other digital stay-at-home activities went through the roof, with people exchanging most of their "real-world" activities and interactions for virtual substitutes—think Peloton, Netflix, DoorDash, and Zoom.
However, things have normalized in 2022.
With the "real world" returning, data from the UK shows that the e-commerce penetration is also returning to its long-term, pre-pandemic growth trajectory.
In 2022, not more than every fourth dollar, (or pound, in this case) is expected to be spent online.
In other words, the vast majority of products and goods are still being purchased offline.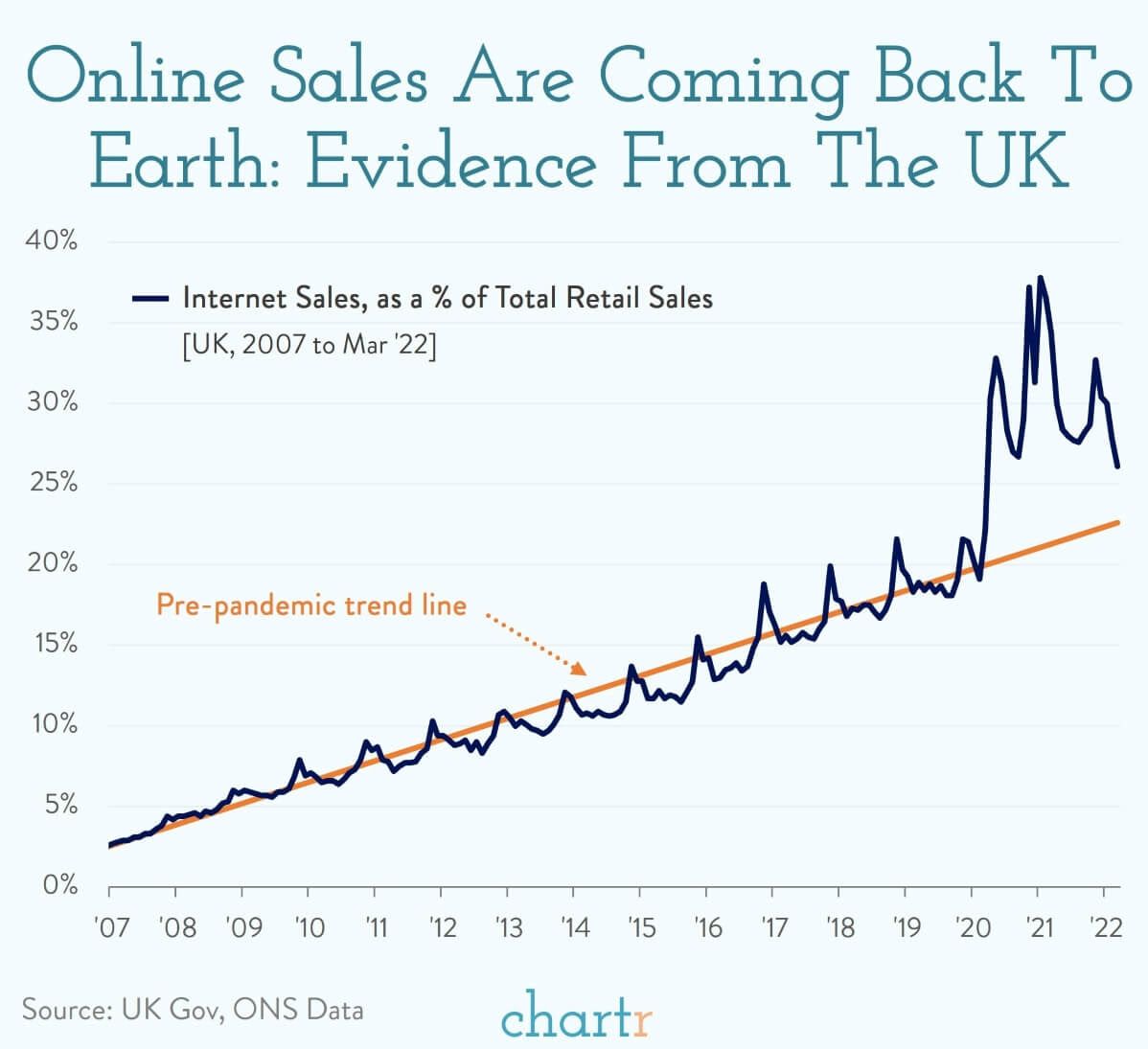 Why is this important to keep in mind?
Online retailers like Amazon have been in the market for more than two decades.
Many Gen Zers have never even known life without the internet. And the pandemic gave us the impression that online had fully taken over.
However, the last six months clarified that much of the tech acceleration was transient. The impact of Covid on online sales turned out to be more temporary than some were led to believe.
This should be great news for founders and investors.
From a bird's eye perspective, the online world is still in its infancy.
3/4 of the addressable retail market is yet to be digitized.
---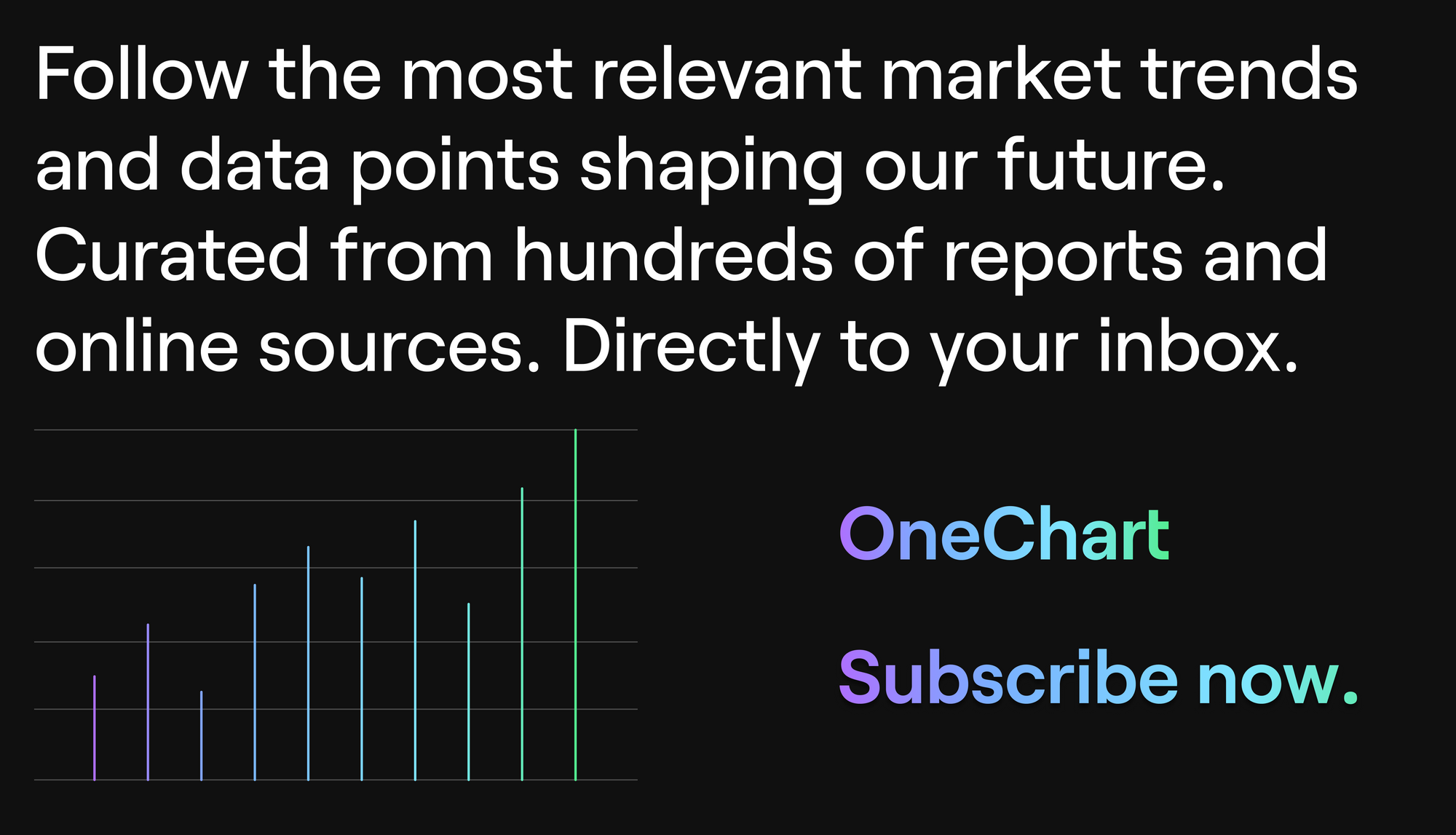 💻 E-commerce returns to normal
Online sales make up only 25% of total retail sales. In other words, every fourth dollar is spent online.