💪 Concrete use cases showing the power of Generative AI
OpenAI's launch of GPT-4 on Tuesday might have been one of the most transformative moments when we look at technology advancements.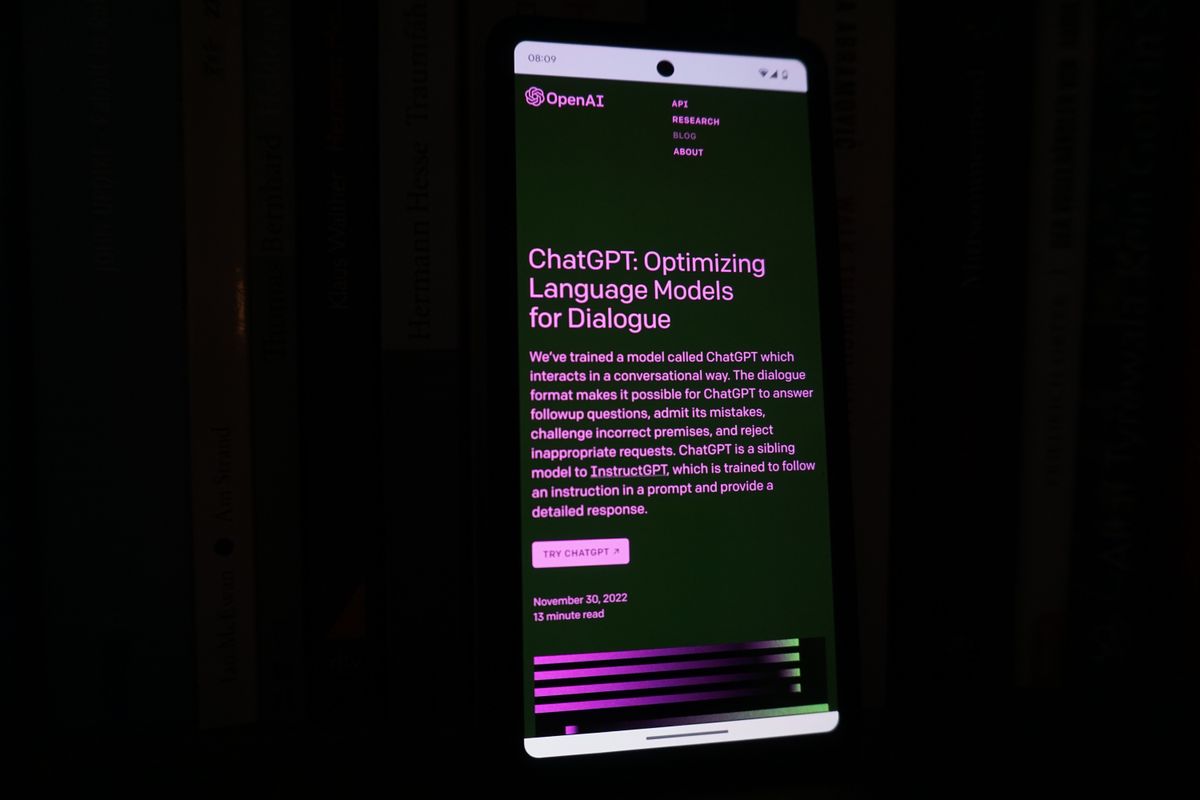 ---
Special Edition
You might have heard and read it elsewhere, but OpenAI's launch of GPT-4 last Tuesday might have been one of the most transformative moments in modern times when we look at technology advancements.
To showcase the potential of Generative AI and GPT-4 in particular, I want you to look at a handful of GPT-4 applications people shared on Twitter that I listed below.
All these examples are mindblowing.
But chart first. Here it is. The source is CNN.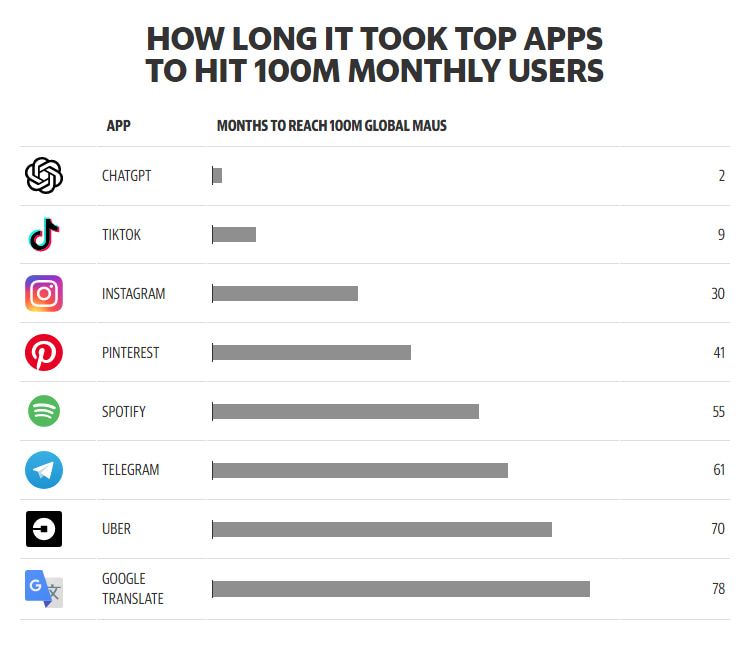 But as I said, what's even more impressive than the sheer numbers are some of the use cases people have built with GPT-4 within the past 48 hours since the update went live.
Let's go through ten examples.
If you have seen even better ones, feel free to share them with me.
Example #1: Here's how somebody gave GPT-4 a photo of a refrigerator and asked it to come up with food recipes in under 60 seconds.
Example #2: GPT-4 can turn a napkin sketch into a fully functional website. It can go from developer docs as input to making functional apps.
Example #3: Can GPT-4 code an entire game for you? Yes, it can. Here's how someone recreated a Snake game that runs in your browser using Chat GPT-4 with ZERO knowledge of Javascript, all in less than 20 minutes.
Example #4: GPT-4 can be your personal lawyer. People are working on using GPT-4 to generate "one-click lawsuits" to sue robocallers for $1,500.
Imagine receiving a call, clicking a button, the call is transcribed, and 1,000-word lawsuit is generated.
Example #5: GPT-4 does drug discovery. Give it a currently available drug, and it can:
Find compounds with similar properties
Modify them to make sure they're not patented
Purchase them from a supplier (even including sending an email with a purchase order)
Example #6: GPT-4 can help you build an online business. Someone gave GPT-4 a budget of $100 and told it to make as much money as possible.
Do you think it'll be able to make smart investments and build an online business? Take a look.
Example #7: Education will be revolutionized. Why? GPT-4 performs strongly on standardized tests like BAR, LSAT, etc.
Most people take several years of study and months of prep to pass one of these exams.
Example #8: People tested dumping a live Ethereum contract into GPT-4.
In an instant, it highlighted several security vulnerabilities and pointed out surface areas where the contract could be exploited. It then verified a specific way to exploit the contract.
Example #9: GPT-4 can process visual input and help you understand images, including memes. Check this out.
Example #10: And last but not least, GPT-4 can help you improve your dating game.
I find this so fascinating but also scary. What's your take?
---